Bendy's First Mobile Adventure!
Bendy in Nightmare Run is a mobile spin-off for Bendy and the Ink Machine, developed by Karman Interactive in partnership with Joey Drew Studios Inc. and Kindly Beast. This game released for Google Play and App Store for free on August 15th, 2018.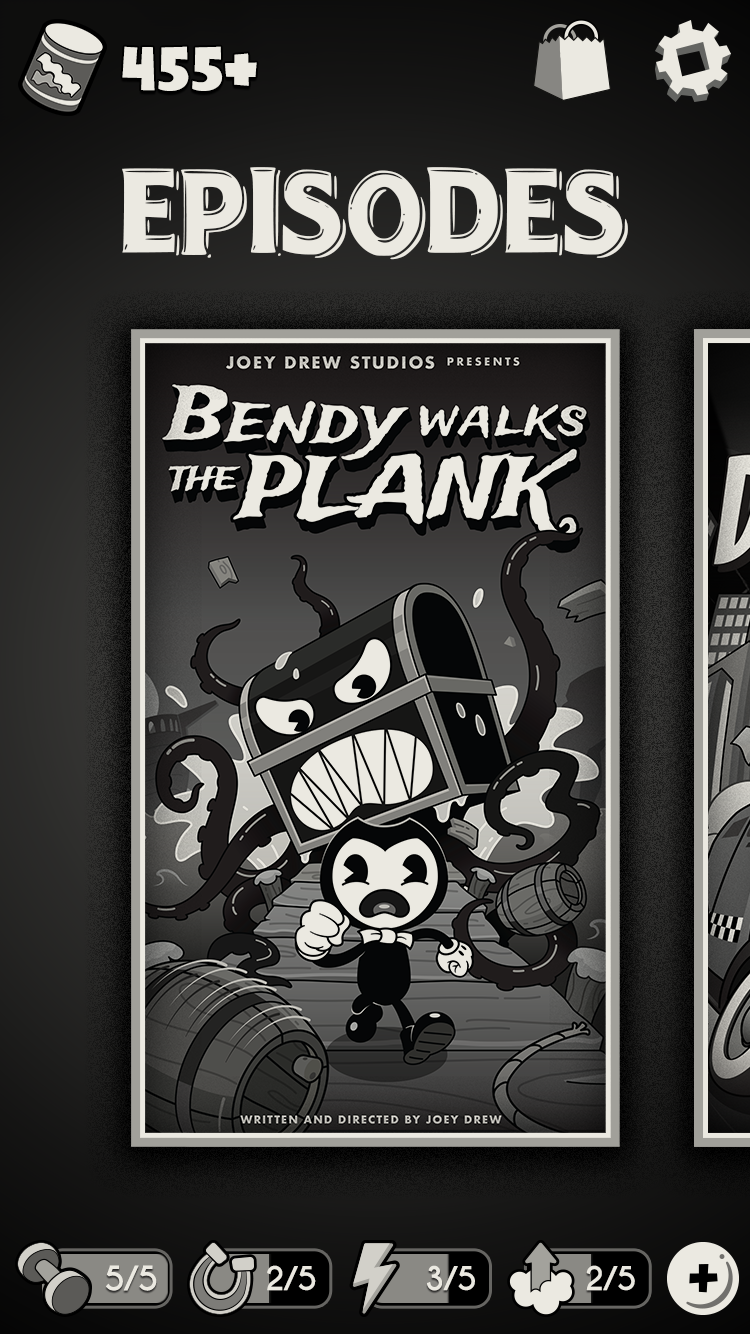 The game starts by showing off four playable levels with five Acts within each level and the four bosses that Bendy, the player, face in the levels. The gameplay is similar to Temple Run with the running, dashing, and jumping, but it adds a twist with the bosses and enemies attacking you while you dodge and throw weapons back at them.
While you run, you can grab weapons and throw them at the bosses and various enemies that pursue you while collecting Bacon Soup for purchasing upgrades and abilities, and unlocking more weapons, costumes and other playable characters, such as Boris the Wolf and Alice Angel. As you play each Act in the levels, there are some objectives to do to get more Bacon Soup.
Overall, this game is pretty fun and I think it's a lot more fun than Temple Run since you can actually attack the bosses and the enemies that come after you. You do collect a lot of Bacon Soup, which is incredibly useful for the upgrades and to unlock the rest of the levels to progress. I also love the vintage old film camera graphics as I think it makes the game more old school.
What do you think of Bendy in Nightmare Run?