Looks like Battlefield V will be jumping on the "Battle Royal" hype train.
Developer Criterion Games along with DICE announced gameplay details on Battlefield V's upcoming Battle Royal Mode, which will be known as "Firestorm".
The "Firestorm" Mode will be added into the game in Chapter 3: Trial by Fire, which will set to start in March 2019. In the Firestorm Mode, the player will fall from the sky with about 16 squads up to 4 players and battle for survival as an encircling ring of fire closes in on the largest Battlefield map ever created.
If you want to Pre-Order the game, I have the link here.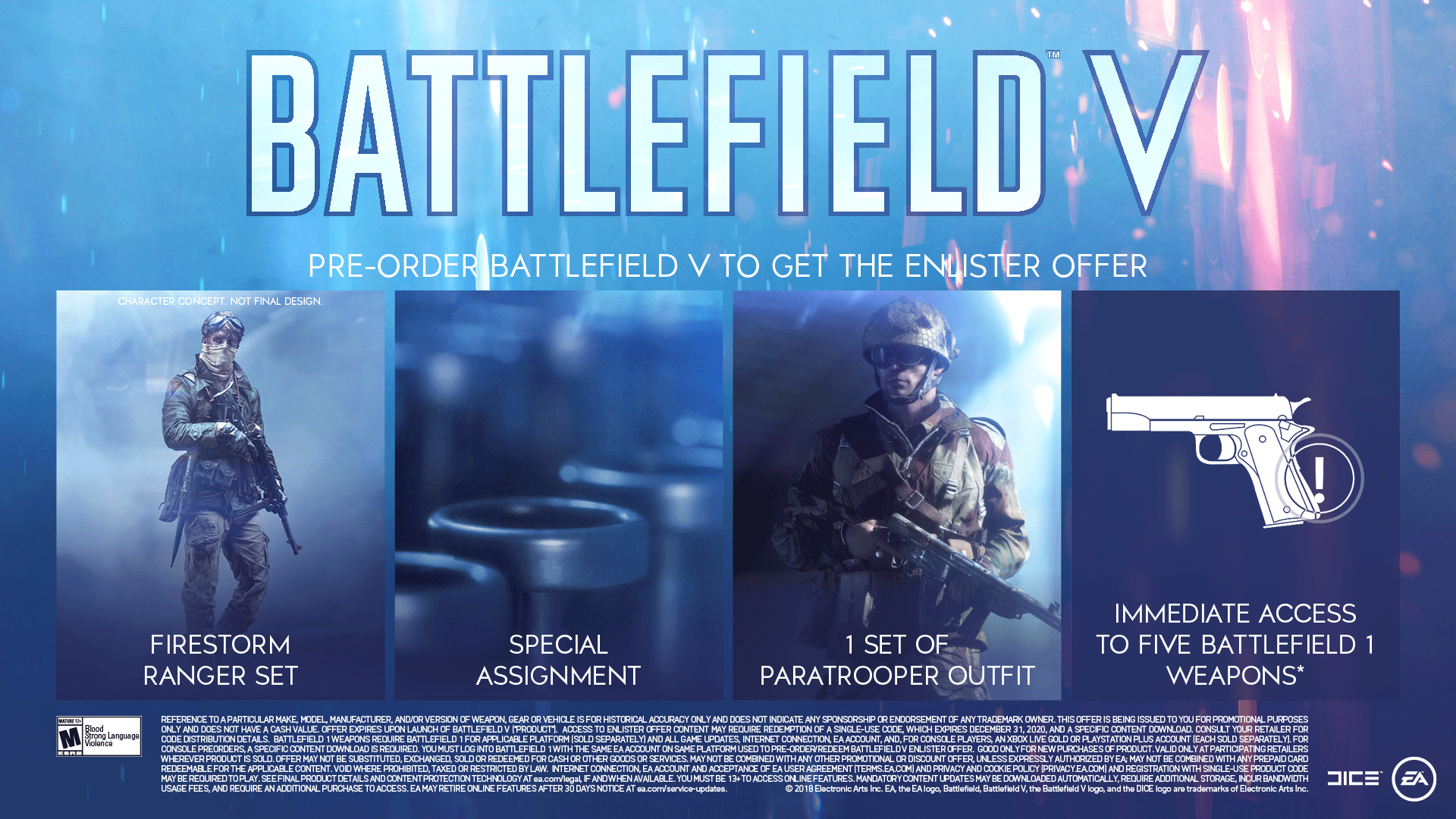 Battlefield V launches November 20th, 2018 for PC, PlayStation 4, and Xbox One.
What do you think about the Battle Royal Mode in Battlefield V?
Source: Battlefield Official Website