Coming 1936 (Plus 80 years).

Cuphead is a Single/Multiplayer Run & Gun Indie game, developed by StudioMDHR Entertainment, that released for the Xbox One and PC on Steam on September 2017. I own it for PC but I play it with my Xbox One controller.
The story starts out with Cuphead and Mugman, two brothers who live under the Elder Kettle in Inkwell Isle, deciding to go to the Devil's Casino. After the Elder Kettle's warning, they go to the Devil's Casino and go on a winning streak. The manager, King Dice, calls the Devil who raises the stakes. If they win, they get to own the casino and if they lose, the devil would have their souls.
They agreed to it and they roll the die. Cuphead ends up rolling a Snake Eyes and now, he and Mugman must give up their souls.  They beg for their lives and the Devil makes a deal with them to collect the contracts of the other inhabitants of Inkwell Isle who have lost their souls until Midnight on the next day and he might let them off the hook. They visit the Elder Kettle who gives them a potion that allows them to fire blasts from their fingers to aid them in their journey.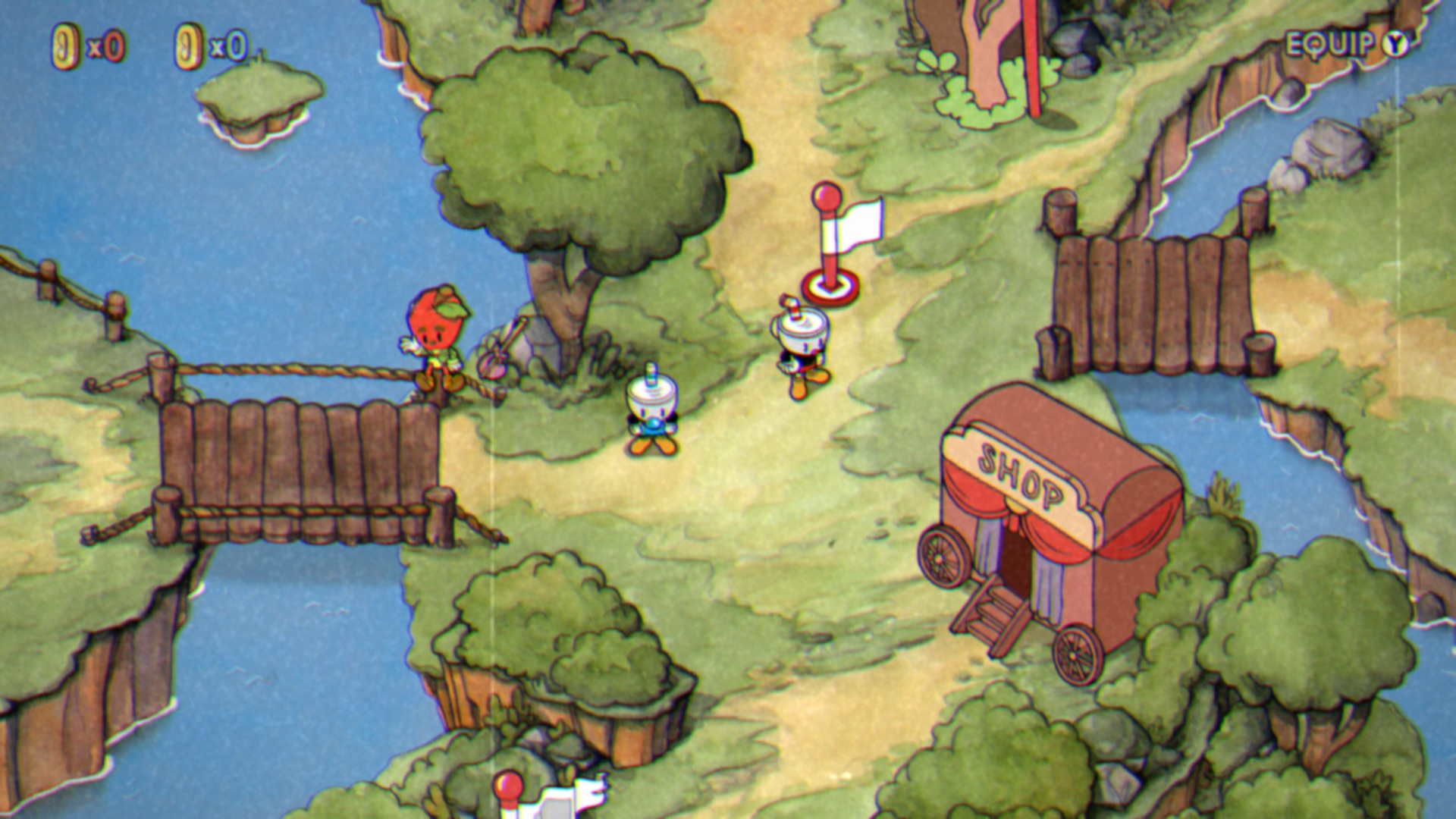 The game starts with a tutorial, if you want to do it or not and you go out into the world to either fight the many bosses in the area or to do a Run and Gun platform level where you can collect coins to buy items, such as weapons, charms, and special moves to get stronger. The boss battles will have a "Simple" or "Regular" mode and the "Simple" mode is fairly simple, you can defeat the boss to unlock more of the map, but the "Regular" mode you WILL need to do to get the contract for the Devil and it's pretty difficult.
Cuphead has infinite lives so if you die a lot, you can keep going through the bosses and levels over and over until you win, there is no real penalty for dying. There is also Multiplayer, which will include Cuphead's brother, Mugman and Multiplayer makes the game so much easier, plus your partner can revive you when you die.
Overall, I love this game. It's inspired by 1930s cartoons along with the visuals and the audio and I am in love with the soundtrack. This game is seriously fun, especially in Multiplayer. I'm honestly horrible with platformer games so the Run and Gun levels are not my thing but I love all the boss battles. They're super fun and I love how they have different forms and weapons. Cuphead is really fun and I definitely recommend it.
What do you think of Cuphead?
Source: Cuphead