Final Fantasy IV was the first Final Fantasy I've ever played.
Final Fantasy IV is an RPG, published by Square Enix, that released for the Super Nintendo in 1991 then the PlayStation version in 1997. I've played the PlayStation version.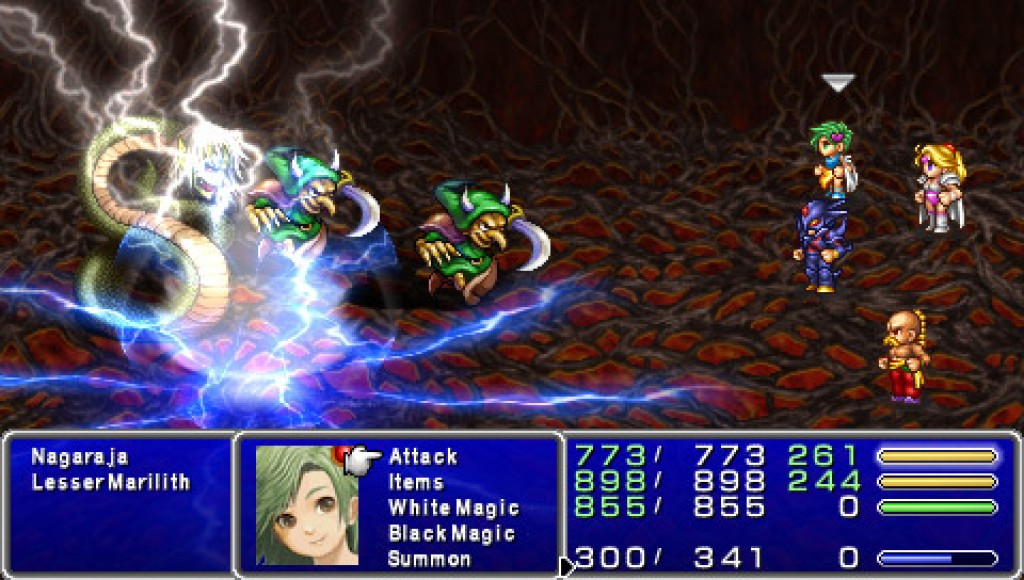 This has been one of those games that I was really interested in when I was younger because of the battle system. I thought it was so cool. I played Final Fantasy V, VI, and VII and just played every single one after that. I haven't played Final Fantasy I, II, and III so I'm hoping I can soon somehow.
I'm going to see if Final Fantasy I, II, and III are on the Ipad or PSVita soon. I need some more nostalgia in my life.
Have you guys played Final Fantasy IV?