Here is another rhythm game I am going to review and this one is incredibly different from what I'm used to when it comes to the rhythm genre. This is more of an idol simulator.
And boobs.
This game is a spin-off to the Hyperdimension Neptunia games and this released for the PSVita in 2014.
The game starts out with the 4 goddesses who are CPUs (Console Patron Units) coming together to talk about an idol group taking away their shares. You, the player, will be their manager to help get their shares back by earning points during the live performances.
You can change their outfits for the shows, turn the camera angles, add confetti or flashing lights to the live performance to increase points and gain popularity. There are some events and public TV shows the idols can attend to increase fans. You can also give them the day off or have them take lessons to improve their stats.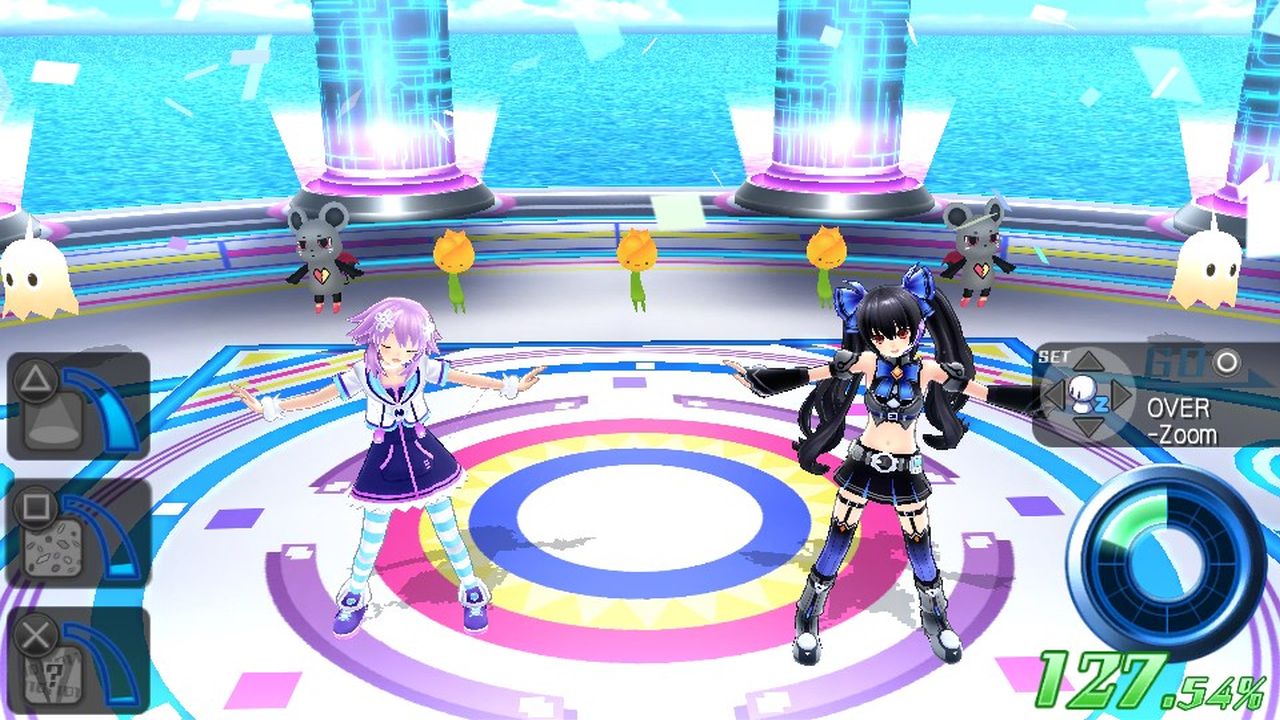 There is no rhythm gameplay, all you do is turn the camera, zoom in or out, pop confetti and flash lights on the stage while the idols are dancing. This game is different and I was hoping I could bust a move but I think this game was made for people who played Hyperdimension before because there is a lot of dialogue about the characters and lore so it would be easier to understand. I've never played any of the Hyperdimension games and I got this one to try it out.
If you've played Hyperdimension games before, you might like this one. I thought this was a fun game, even though the gameplay is a bit repetitive, relaxing and oddly satisfying, it's still worth a shot.
Have you played any of the Hyperdimension games?