I just finished this game and I loved it so much! It's so fun and rhythm games are kinda my thing.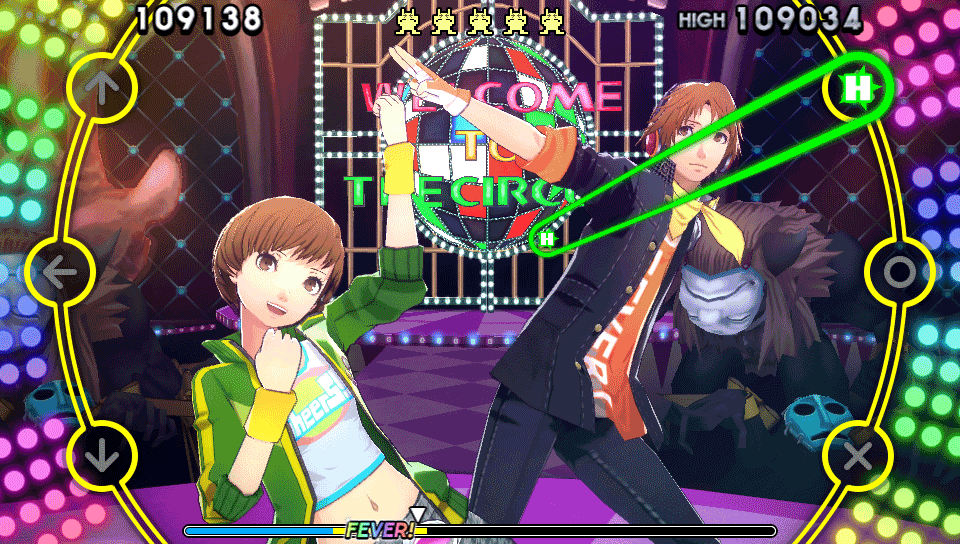 From what I know, Persona 4: Dancing All Night is a sequel to Persona 4 and this is a rhythm game with the Persona 4 characters dancing to the music from the original Persona 4 game. There is a story mode and a Free Dance mode where you can choose a song and play it while unlocking other songs and characters to dance with you.
I was pretty addicted to this game and I just love the music. There are also remixes to the songs as well. The story is actually pretty interesting, while the game is very story-driven, the dancing feature made it weird as to why I'm dancing on stage with a bunch of Shadows in the audience, but you'll find out soon.
There are combos in this game and the more combos you get, the higher the score. If you're a rhythmic person like me, this game isn't too hard, even on Normal mode but Normal mode could be hard to some players. Persona 4: Dancing All Night is incredibly fun and I love the music, it gets me going. Definitely need to buy the soundtrack.
Overall, this is a pretty short game to me. I beat it in about 7 hours but only in the story mode. Love the story and the gameplay overall so if you're looking for a good rhythm game, then I recommend Persona 4: Dancing All Night, especially if you're a fan of the Persona series.