I love the Devil May Cry series in general and this one, I thought was really good and incredibly different from what I'm used to with the other Devil May Cry games.
First, lemme just point out the beginning cutscene when Dante is butt naked and in slow motion he puts on his clothes in mid-air was like a WTF moment for me and I was laughing the entire time.
The game starts out in a strip club with a more rebellious, younger looking Dante getting drunk and taking strippers home to his trailer. The next day, he wakes up, butt naked and someone, a psychic, knocks on his door to tell him that he left tracks and a demon hunter is on its way to kill him, now this is where the game starts and it starts in Limbo (This is also where that butt naked Dante putting on clothes in mid-air cutscene comes in). This psychic helps Dante through Limbo and Dante denies her help but goes along with it anyways. After escaping Limbo, it is known that Dante has no memories of who he was.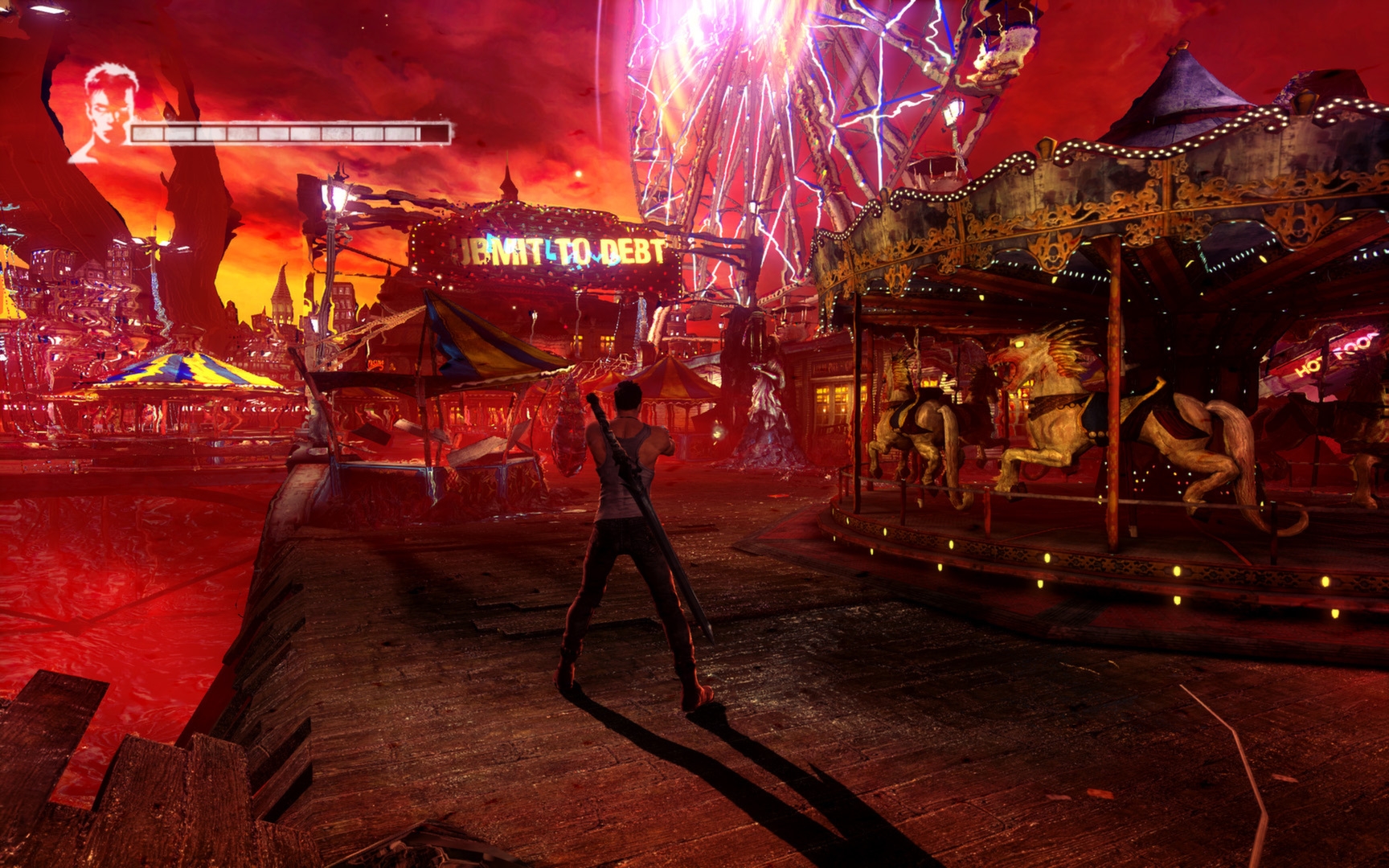 The combat is the same as other Devil May Cry games with fast-paced action and the standard sword and dual-wield guns. There is a scoring system and it has the same "Dope!" and "Savage!" chain combos, which I love, and the chapters in this game are split into missions so when you finish a mission, you look at the scoreboard and start the next mission. In the options, you can pick manual lock-on for the more classic Devil May Cry feel. There is also an auto-save system as well.
I liked this game. It is incredibly different from your normal Devil May Cry except the fighting style. The soundtrack is one of my favorites in this game because it's a mixture of punk-metal and some type of dubstep/techno that I really like. Actually all Devil May Cry soundtracks are awesome.
I would recommend this game for those that are looking for a more different Devil May Cry game but if you've never played any of the Devil May Cry games, I would recommend playing those first. This one was pretty good so I really liked it. I was fun and fast-paced.
Also, this is the Definitive Edition so it has the Vergil's Downfall DLC plus new modes and content.
Friends! If you played this game, did you think it was a good Devil May Cry game?